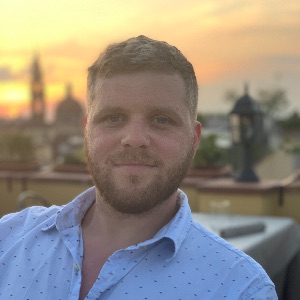 Hi, I'm Paul, director and owner of Chilli Productions Limited.

I found my way into the events industry after overcoming health problems and being faced with a forced change of career. I worked on a freelance basis for some fantastic companies and worked with some big household names in many iconic locations and venues. I was personally involved in several different areas of the industry but developed a real passion for event production and in particular, temporary power and lighting.
As a qualified electrician, I started Chilli Productions with the aim of combining my electrical interests with those of the events industry, engineering, design and the buzz of achieving spectacular looking events.
Over the years I have played in part in and have gained lots of experience of weddings, particularly large Asian weddings. Private house party's, barn & garden party's. Large and small marquee installations, festivals, corporate events, fundraisers & balls. School proms, theatrical productions, fashion shows & so much more.
I am based in Tonbridge, Kent and although local work is logistically preferable, I'm used to travelling. A lot of our work is based in and around London, but we have worked all over the country and regularly venture into Europe.
One of the perks to my job I really enjoy, is discovering new places, meeting new people and supporting many great events.
As well as building Chilli Productions and our own client base, I still provide services on a freelance basis for other industry professionals. I see this as an advantage to my clients as I get to develop and maintain good working relationships, which on several occasions has aided our own larger projects.
By working alongside this collective group of professionals, in various different sectors and with combined experience of 10's if not 100's of years, I regularly pick up and develop their ideas and adapt them to suit my own clients needs.
Chilli Productions hold up to date public liability insurance, and all our own equipment is PAT tested on a regular basis. I also believe Continuing Professional Development is very important in an ever evolving industry. We regularly attend training courses to keep up to date on all the latest requirements.
All certificates and qualifications are available upon request.